About Helios Telemedicine For Longevity
Hi. I am James Caplan, MD, a graduate of Baylor College of Medicine, board certified by the American Board of Nuclear Medicine and by the American Board of Obesity Medicine, and Medical Director of two men's health clinics in the Houston area.
While Medicine has known for years that the American population has been getting heavier, it has only been relatively recently that we have been able to put many of the pieces together to show how unhealthy weight is the cause of so many of the devastating medical conditions that we have today. The field officially known as Obesity Medicine has exploded with the creation of the professional and patient targeted associations such as the American Board of Obesity Medicine, Obesity Medical Association and Obesity Society, FDA clearance of new medications, opening of whole departments dedicated to the diagnosis and treatment of unhealthy weight, and greater interest in weight and weight-based medical issues by primary care. One issue, however, is that the amount of time needed to adequately assess, develop a treatment plan, and coach a patient to short and long-term success far exceeds the time that most PCPs are allotted in what has become our corporate medical system.
I am also very aware of the vast store of information our primary care physicians must maintain and how little time they have to stay up to date on everything they need to know. As a result, many of them spend their valuable time for continuing education and patient care on such life-threatening issues as heart disease, high blood pressure, diabetes, high cholesterol, and cancer surveillance leaving them little time for non-life-threatening "quality-of-life" issues such as testosterone deficiency. The result is a great need for physicians who concentrate on focused medical issues and can take the time to delve into them with their patients.
I have been the medical director for men's health clinics since 2016, but I realized that I could do more, and started treating unhealthy weight in 2018. I founded Helios Telemedicine for Longevity in 2021 so that I could extend my reach. I am currently seeing patients in Texas, Missouri, Florida and New York, but may expand outward from there. My goal is to provide the best care I can to my patients, from wherever they want to be seen, for their unhealthy weight or specific men's hormonal medical problems, and to be there with them for the long-haul.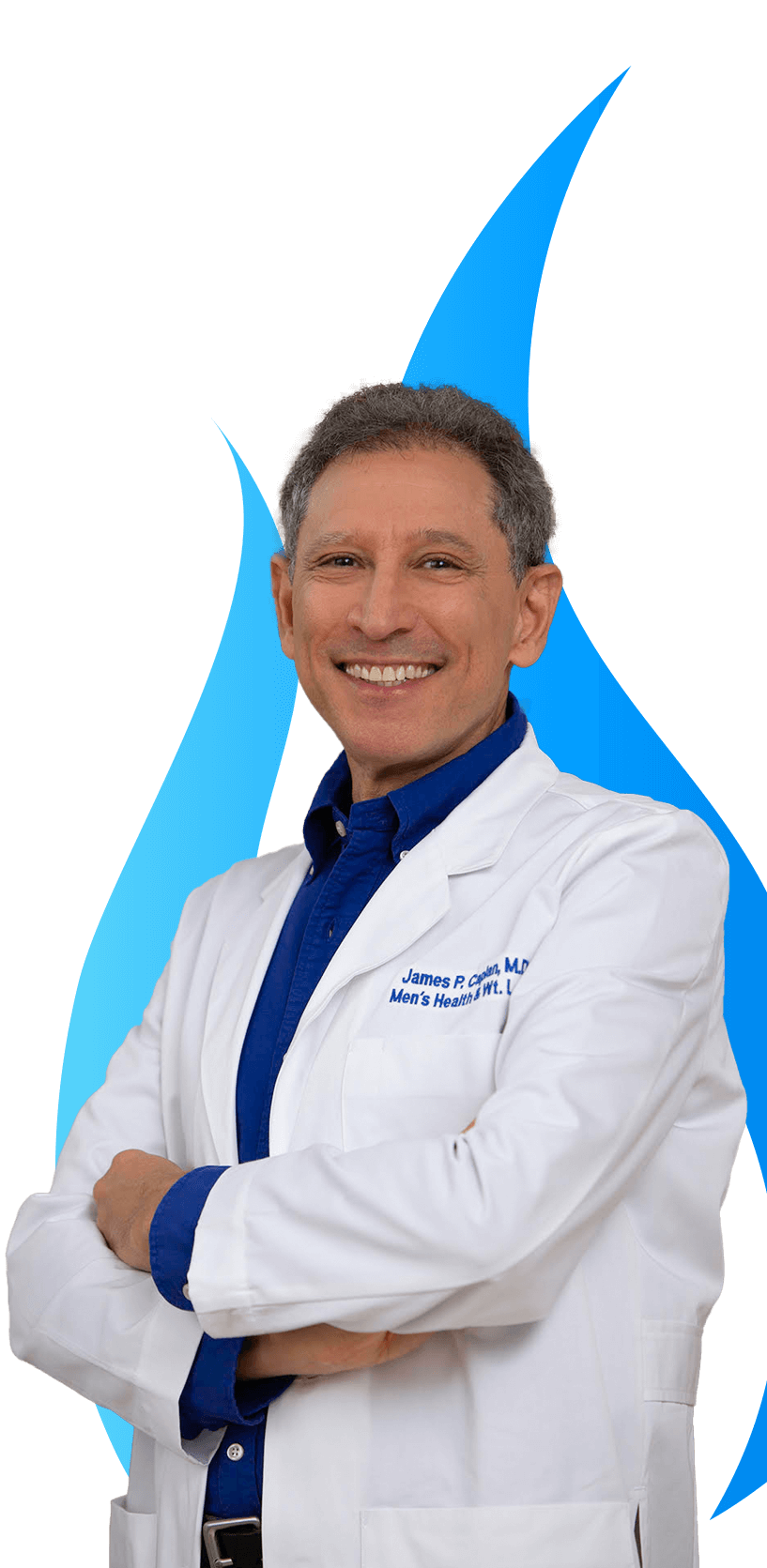 At Helios Telemedicine for Longevity, we know that you want to be the healthy, energetic person nature intends you to be, able to do daily and high-energy activities with confidence. We understand that you feel like you're letting yourself and those who care about you down. Family, relationships, work, athletics — all of these important parts of your life are affected by unhealthy weight and male hormone issues, and it will only get worse. Helios offers safe, convenient individualized medical treatment plans to correct your weight and hormone issues so you can regain the quality and quantity of life that you deserve.
We treat patients in Texas, New York, Florida and Missouri.

Schedule your online visit

Collaborate on your treatment plan

Start feeling the way you deserve to feel
Unhealthy Weight Management
Led By A Doctor, Not A Businessman
Get back the healthy body and physical activities you care about most.